ANTIFA Planning 'Civil War' on November 4th 2017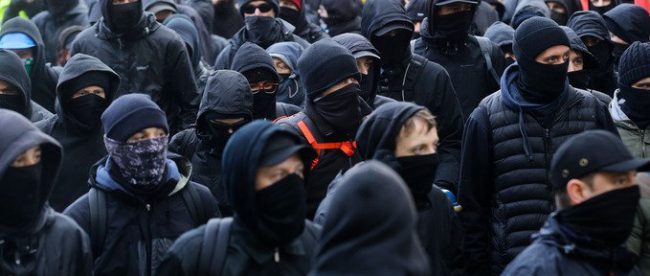 ANTIFA rumors are spreading like wild fire on social media, stating that they are planning a civil war on 11/2/17:
Be careful during November 4th. Antifa is literally calling for a civil war and is actively crowd funding to get weapons. Confirmed by numerous viewing of their websites and a Sheriff Deputy who put out a video warning people about it.
"It's too late to talk them out of it. I have confirmation it'll be a lot of people participating in this sh*t across the country and even internationally. Be careful guys. I want to warn you so you can be safe and avoid major traveling on November 4th. Do not travel to California unless you absolutely have to because that'll be ground zero.
Also I got reports dated back in May of this year that they also plan on using needles and syringes laced with HIV. Not shocking since we have proof of them throwing bottles of human waste at police officers.
They're not playing and we shouldn't either. Protect yourselves. They plan on even targeting police officers and first responders. Be on alert. Carry your protection. I certainly will."
We clearly need to be alert. Police are asking people to be vigilant and report any suspicious behavior you may see taking place.