Hostess Discontinues Twinkies, CupCakes & Ding Dongs To Make Way For New Products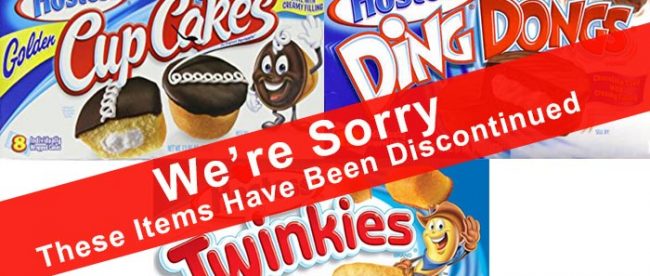 Hostess made an announcement today that has people rushing to their local markets to round up the last of these classic sweets. Hostess, which was purchased by Apollo Global Management and Metropoulos & Co in 2013, says they are making was for new and improved products "more relevant to this generation."
A spokesperson for the company said consumers should not be upset by this announcement as Hostess is "creating something that will far surpass the snacks of the 1900's." However, they are staying tight lipped about the changes.
Twinkie production was suspended in 2012 when its then-owner, Hostess Brands, filed for bankruptcy. But Americans only had to survive for around six months without their cream-filled cake snack. On March 12, 2013, it was reported that Twinkies would return to store shelves in May of that year. Twinkies, along with other famed Hostess Brands, were purchased out of bankruptcy by Apollo Global Management and Metropoulos & Co for $410 million. Twinkies returned to U.S. shelves on July 15, 2013.
Hostess announced that production of Twinkies, CupCakes & Ding Dongs will halt on January 1, 2018.