Man Arrested For Telling People About Jesus While Masturbating in Church Parking Lot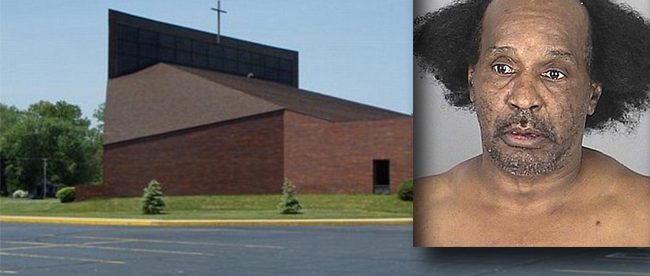 Mobile, Alabama – 68-year-old Melvin Wilton was arrested on Tuesday afternoon after the Mobile, Alabama Police Department received several complaints that there was a man "inappropriately" trying to preach the 'good word' in the 1st Methodist Church parking lot.
Eyewitnesses say Wilton was passing out Scriptures with his left hand, while his right hand was occupied on "something else." Myra Thomas, who was approached by Wilton, said he kept asking her if she wanted to 'Feel the Holy Ghost'. "I ain't trying to feel none of what he got to offer," Thomas told dispatchers in a recorded 911 call. "You need to get the cops out here right now before he starts smacking his junk on people."
Police arrived on the scene and arrested the man who they say was allegedly high on crack cocaine. Wilton was taken to the county jail where he was released on a $500 bond. Church staff members say they have never seen the man and he does not belong to their church.