Pope Suggests Contraceptives "OK" To Slow The Spread Of Zika Virus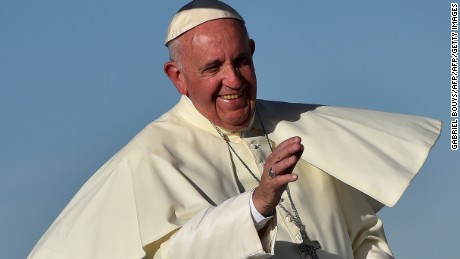 Pope Francis indicated contraceptives may be used to prevent the spread of the Zika virus, despite the church's long-standing ban on most forms of birth control. His comments may cheer health officials in Latin America but are likely to upset conservative Catholics.
At a press conference aboard a flight from Mexico to Rome on Thursday, the Pope was asked if the church should consider contraception the "lesser of two evils" compared with the possibility of women aborting fetuses infected with Zika. the virus has been linked to an incurable and often devastating neurological birth defect. The Pope answered by calling abortion and "absolute evil" and a "crime."
 "It is to kill someone in order to save another. This is what the Mafia does," Francis said. "On the other hand, avoiding pregnancy is not an absolute evil."
The Pope then pointed to a narrow exception to the church's ban on most forms of birth control: His predecessor, Pope Paul VI, allowed African nuns to use contraceptives "in case of rape," Francis said. He did not explain the circumstances or what forms of birth control were used. "In certain cases… such as the one I mentioned a blessed Paul VI, it was clear," the Pope said. It was Paul VI who wrote "Humanae Vitae," the papal document that solidified the church's stance against almost every form of birth control in 1968. The church does allow a natural family planning, which involves a woman monitoring her basal body temperature and vaginal secretions to avoid having sex at fertile times of the month.
As in the United States, many Catholics in Latin America don't follow the church's advice on birth control anyway. According to a survey by the Spanish language television network Univision, 88% of Mexicans, 91% of Colombians and 93% of Brazilians support the use of contraceptives.