Former Price Is Right Host Bob Barker Dead at Age 94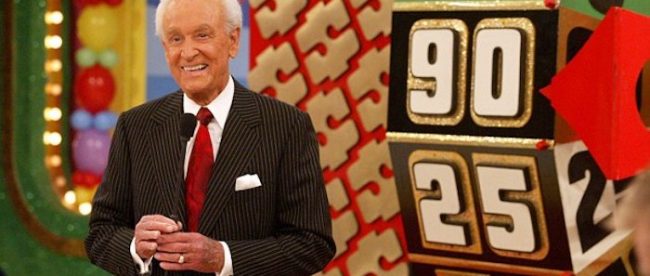 Bob Barker was rushed to the emergency room after a fall that split his head open. Several hours later, he was pronounced dead.
The 94-year-old former The Price Is Right host suffered a nearly two inch laceration on the side of his forehead due to a fall that took place near the star's Hollywood Hills home.
'Bob was taking a walk at around 5:30 AM near his Hollywood Hills home when he tripped on the sidewalk,' police reported.
Police administered aid and called the paramedics. Barker was then taken to Cedars-Sinai hospital where he was pronounced dead at 8:34 a.m.
Barker hosted CBS' The Price Is Right from 1972 to 2007. The current host is comedian Drew Carey.
The show revolves around contestants competing to identify accurate pricing of merchandise to win cash and prizes. Contestants are selected from the studio audience when the announcer proclaims the show's famous catchphrase, 'Come on down!'
Barker moved from Washington to California in 1950  in order to pursue a career in broadcasting. His first gig was the radio program The Bob Barker Show, which ran for six years.
Barker began his game show career in 1956, hosting Truth or Consequences. From there, he hosted various game shows as well as the Miss Universe pageants. He joined The Price Is Right in 1972.
The TV personality was married to Dorothy Jo Gideon from 1945 until her death in 1981.