Mom Puts Baby In The Oven Because He Was "Too Light Skinneded"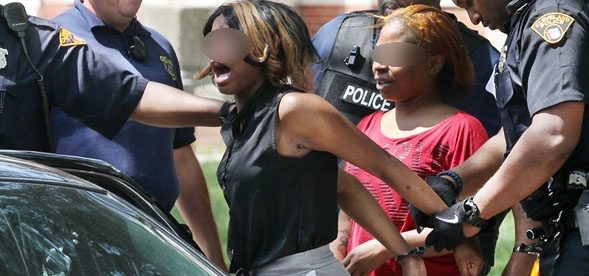 Police in Los Angeles, California were called to the home of 33-year-old Annette Willis after her 12-year-old daughter called police stating that her mom had "put her little baby brother in the oven." Police arrived on scene to a barricaded door and had to enter the premises through an open window. Upon entering the home, they found the two week old baby in the oven with third-degree burns.
The infant was rushed to Los Angeles Children's Hospital where he is listed in critical condition. Willis was arrested and booked into the Los Angeles County jail where she tested positive for "Flakka." A cheap, synthetic speed that has fueled hysteria over the past years and been linked to a series of bizarre incidents such as this one. "My baby was too light skinneded," explained Willis in a recorded police confession. "I didn't mean to hurt him. I just wanted him to get a little darker, you know like Wesley Snipes. You know, struck match black. They grow up to be sexy mother f*ckers."
The infant and her other 9 children were placed in the care of Child Protective Services. Willis remains behind bars until her court hearing.