Oregon Shooting: Medical Examiner Rules Gunman Killed Himself, Sheriff Says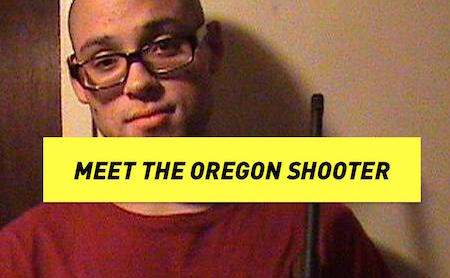 OREGON –  Chris Harper – Mercer, the shooter behind the deadly rampage at Impqua Community College in Roseburg, Oregon, apparently committed suicide after exchanging gunfire with officers, Douglas County Sheriff John Hanlin said Saturday. A timeline released by investigators shows that the first 911 call about Thursday's shooting came in at 10:38 AM. Six minutes later, Hanlin said, two Roseburg police officers and a state trooper arrived at the scene. At 10:46 AM the officers exchanged gunfire with Harper – Mercer. Two minutes later, there was a report of "suspect down," according to the timeline.
Hanlin said the state medical examiner determined the gunman's death was a suicide. State police are investigating the shoot out. The father of the gunmen told CNN that he was devastated by the news that his son was the killer and that his heart went out to all affected families. "I know words cannot bring families back. I know there's nothing that I can say they can change what happened," Ian Mercer said outside his home in California. "But please believe me, my thoughts are with all of those families and I hope they can get through this."
Mercer said his son lives in Oregon with his mother and he hadn't seen his son since they moved two years ago. Father and son had a good relationship, he said. They talked and went out to dinner and did things sons and dads do, the father said. Mercer said he was unaware his son had firearms. "I had no idea he had any guns. I had no idea that he had any guns whatsoever," Mercer said. "And I'm a great believer you don't buy guns, you don't buy guns, you don't buy guns." Mercer went to comment on whether his son had emotional or mental issues. That is for investigators to determine, he said.